Travel Health for the Business Traveler
This course is designed to assist domestic and international travelers to protect themselves from the major health risks of travel. It provides recommendations from the United States Center for Disease Control (CDC), International Air Transport Administration, World Health Organization and the European Center for Disease Control and Prevention.
COURSE OBJECTIVES
The learner will gain knowledge of:
• How to maintain general health
• Health concerns and practices for multiple modes of transportation: metro transportation, auto rental, aircraft, and ships
• Health concerns and practices for hotels and homestays
• Key websites and resources for travel
• Common issues with food and water
• Food-borne diseases and water precautions
• Disinfection and sanitation
• Holistic health
• Learn more and register here: https://cvent.me/Rqx8Vl
DURATION
• 1.5hrs – To register, selecting a session is required.
• Session size limited to 50
WHY
ATC USA
• All events are held through Lifesize Cloud Teleconference Application
• An educational team available
• Professional trainers
Workout at Work (Corporate and Individual Programs)
When was the last time you experienced mindfulness, movement, and motivation during your workday? Workout at Work will enhance your well-being. There has never been a better time to focus on your health. Let's do this together!
How? Instructors
• Demonstrate relaxation techniques to decrease stress and anxiety
• Office friendly exercises that increase strength and flexibility
• Share inspiring stories help to cultivate leadership skills
COURSE OBJECTIVES
Workout at Work is a fusion of yoga and strength exercises. You will experience:
• Breathing techniques to reduce stress
• Meditation techniques to decrease anxiety
• Neck, back, and shoulder exercises to reduce pain
• Strength exercises to promote bone density
• Strategies to grow your leadership
• Learn more or register https://cvent.me/wzlQ9a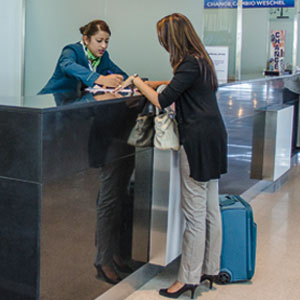 DURATION
• 20 – 30 minutes
WHY
ATC USA
• All events are held through Lifesize Cloud Teleconference Application
• An educational team available
• Professional trainers